Women's 5 Flavors of Health Problems
by Linda Baldwin
.
September 8, 2016
From the purely anecdotal perspective of a nutrition expert and chef who talks with women on a daily basis, I'd say women's most frequent health issues come in 5 Flavors: Lack of sleep, low energy, auto immune disorders, inflammation, and adrenal fatigue.
From my extensive study of nutrition and food, I know that these are problems that food is uniquely able to solve. In fact, just as food is the most likely cause of these issues, food can also be the solution.
Lack of Sleep may be caused by an overly demanding schedule, but it's probably more due to feeling "wound up" in bed at the end of the day. That feeling comes from a nutritional imbalance, most likely caused by too much caffeine and too little vitamin B6 (used to make melatonin, a sleep-inducing hormone), calcium (calcium deficiency is linked to insomnia), and magnesium.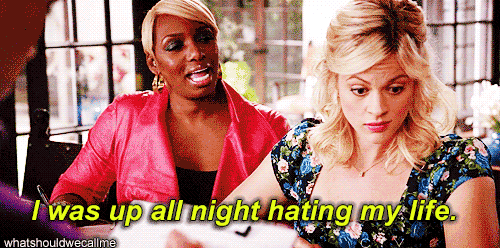 Your Food Solution: Try cutting out the coffee and replacing your hot morning drink fix with Yerba Mate (which also has caffeine but doesn't leave you buzzed at bedtime), and incorporate melatonin- rich tart cherry juice and almonds (high in calcium and magnesium) into your daily diet. Together they make for an energy-boosting afternoon snack – that will help you sleep later on.
Low Energy in women can be caused by many things including low thyroid, heart trouble & clogged arteries, iron deficiency, low blood sugar, and stress.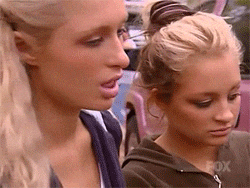 Your Food Solution: Support your thyroid with foods rich in iodine like eggs, cow's milk, low fat yogurt, and seaweed. Make your diet heart-healthy by eating foods that help lower cholesterol, like oatmeal with cinnamon. Ensure your body gets enough iron by eating more beans, tofu, pumpkin seeds, broccoli, cashews and almonds (don't take iron supplements without a doctor's supervision since 1/200 people genetically cannot process iron and can overdose). Keep your blood sugar level by snacking on foods that balance fat and carbs, like nuts, when you need a boost. And, increase your vitamin C – which not only helps reduce feelings of stress, but returns blood pressure and cortisol to normal levels. Also, try drinking coconut water – it's been linked to increasing energy and the metabolism!
Auto Immune Disorders like Hashimotos, Lupus and Chronic Fatigue can be caused by environmental toxins, oxidative stress, increased free radicals, fatty acid imbalance, bacterial problems, and vitamin D deficiency. While genetics are frequently to blame, they're not the main determinant – in fact, most research points to environment and diet as the primary causes.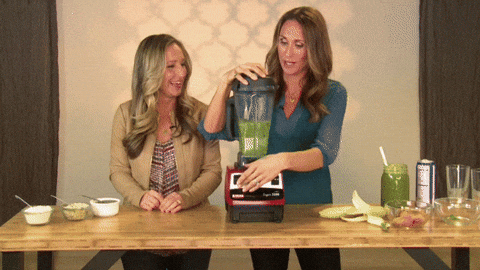 Your Food Solution: Your digestive tract is your first line of defense against autoimmune illnesses, which means if you boost your digestive health, you'll improve or prevent your condition. Try juicing to give your digestive system a much-needed break, and go easy on the protein (which can contribute to inflammation). Juicing is an easy way to substantially increase your intake of cruciferous vegetables (broccoli, cauliflower, cabbage), which when combined with Fish oil and adequate vitamin D (sunlight!) can reduce inflammation and symptoms.
Inflammation is the body's attempt to protect itself – it's part of the immune system. However, inflammation can become a chronic condition, like having the switch to your immune system stuck in "On" mode. The key is in your digestive system, which when bombarded with an inflammatory diet, can wreak havoc on your body. Diarrhea, constipation, gas, heartburn and acid reflux are early signs of inflamed digestive tracts.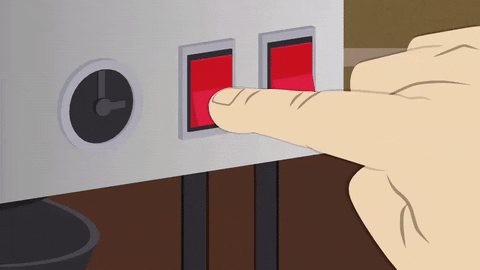 Your Food Solution: An anti-inflammatory diet will do a lot to reduce pain and discomfort, not to mention the health risks associated with constant inflammation. Cut out fast food, processed foods, white flour, sugar, and alcohol for starters. Then, increase Vitamin A (pumpkin, carrots & sweet potatoes), healthy fats (avocado, nuts, wild salmon), Vitamin C (oranges, papaya, mangoes), and selenium (Brazil nuts, salmon, oatmeal). You might even try adding turmeric to your daily diet – it's a powerful anti-inflammatory that Ayurvedic healers have used for centuries to reduce arthritis pain (and if you hate Indian food, it comes in capsules too).
Adrenal Fatigue – So many women come in saying they have adrenal fatigue, but what does that even mean? Adrenal fatigue is when your adrenal glands lose their ability to function normally, usually in response to prolonged stress or long-lasting infections. Sleep doesn't help, caffeine won't work, and you may feel more energetic after 6 p.m. than you have all day.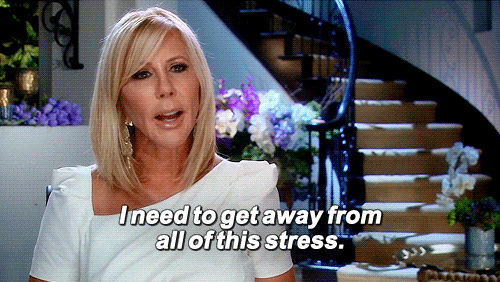 Your Food Solution: To understand adrenal fatigue, you have to understand how cortisol behaves in your body. Cortisol is the stress hormone, and its peak hours are between 6 a.m. and 8 a.m. – and from there it declines throughout the day. It's at its lowest level during the night. Spikes in cortisol can be triggered by stress, and when that happens, your adrenals are too pooped out to give you energy to deal with it – which means that feeling stressed leads to feeling tired. Can't seem to get up in the morning? That's the cortisol spiking. Feel better at night? That's because the cortisol has stopped asking your adrenal glands to work. To help even out your energy, you have to work with this cycle. Keep your blood sugar steady by eating a protein and carb-balanced breakfast as well as healthy snacks throughout the day – but stay away from caffeine, sugar and simple carbs, which can over- stimulate the adrenals.